Customer Focus
Vast Industry Knowledge
Passion and Professionalism
Rest assured, when it comes to buying and selling we will treat you like family! Here are the current market values for scrap gold, silver jewelry, sterling silver flat ware, and hollow ware:
Current Sell Prices
**Prices Subject to Market Fluctuations**
Gold Spot Price as of 12/05/2023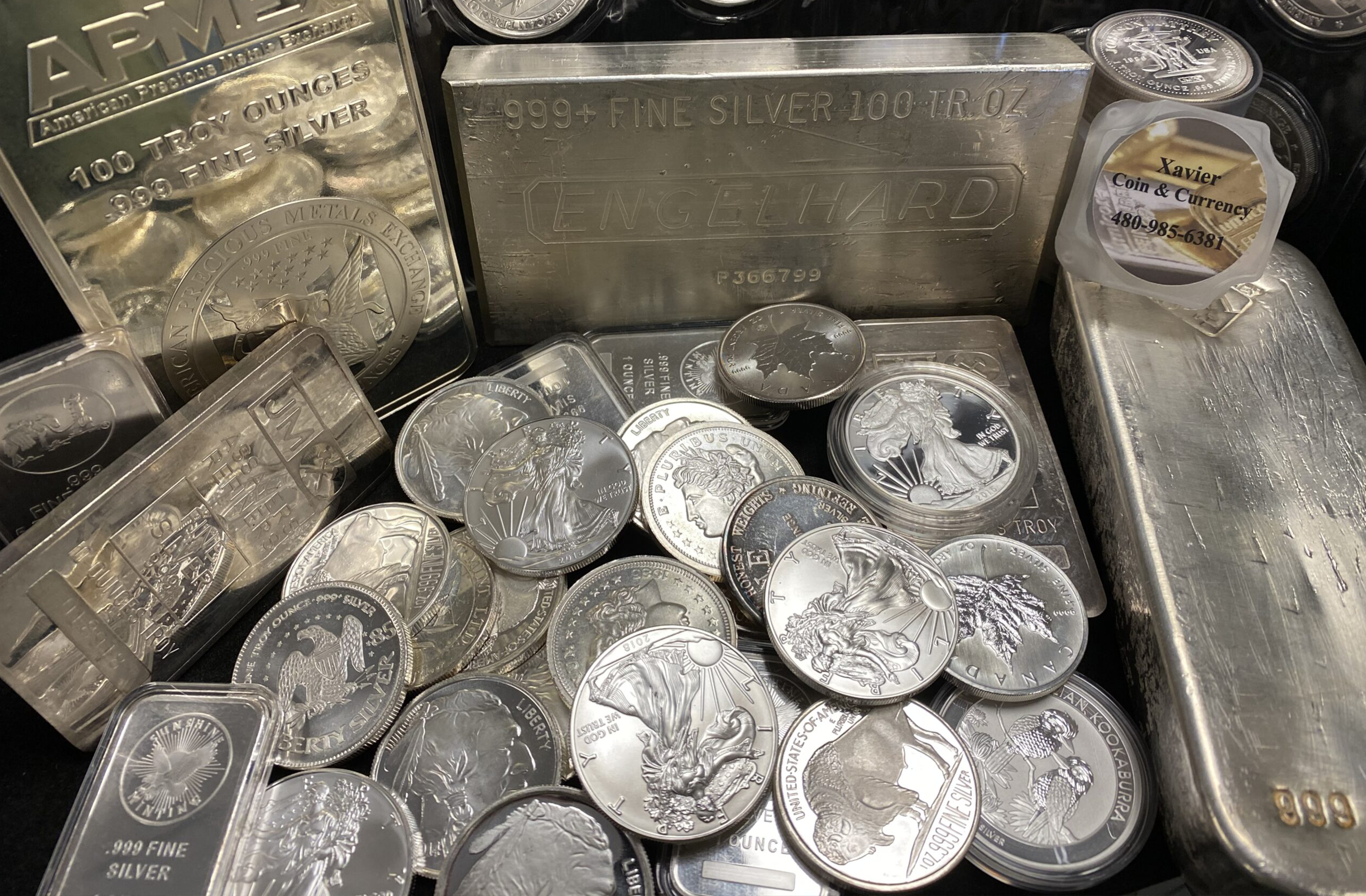 Silver Spot Price as of 12/05/2023
Our Buy Prices for Gold/Silver Scrap
We have the most competitive buy/sell prices in Arizona and online
We have gold and silver in stock and ready for you to take home
480-985-6381
From gold coins and silver dollars to foreign currency, you can find the perfect coin to complete your collection from our impressive inventory. There is nowhere better than Xavier Coins to find rare and valuable coins.
We are a family owned and operated business and do business with honesty and integrity to ensure your family receives the best service in the industry.
Our knowledgeable and professional staff has years of experience helping people like you find the perfect coin for their collection. We provide service that you can trust and offers that can't be beat!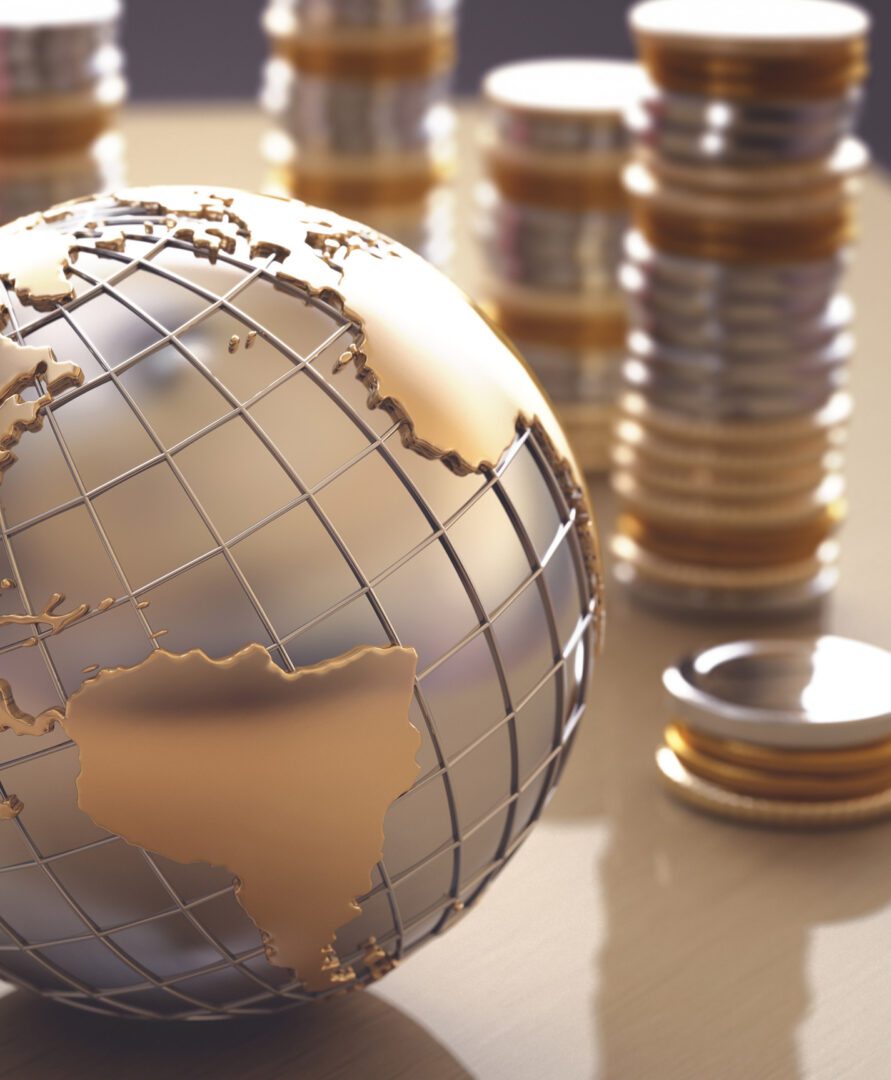 For over 40 years, we've provided a professional buying and selling experience for our clients and coin enthusiasts. We offer the best value in the industry; whether you are buying or selling. Stop by today! We want to share our passion for coins with you.

We offer a wide selection of gold and silver jewelry at exceptional value. Previously owned "estate" pieces are either left with natural patina or restored to a like new shine (depends on the piece). Many of our estate pieces are custom designs or heirlooms sourced from private parties and tested in house for purity and authenticity.

Buying and selling bullion is an important decision. We will give you our experience, knowledge and always provide you with current market data. You can rest assured that you will receive the best price.

We carry coin and currency albums along with coin books, coin capsules and currency sleeves, flips and tubes, coin boxes and everything in between. We have all the coin accessories you need at the best prices. If we don't have it in stock, we can special order it for you.

We do scrap. We offer top dollar for any precious metals – gold, silver, platinum – you name it. Buying and selling scrap is an important decision. Our experience in this area will allow us to offer the best value and current market price. Stop in today and let us give you a quote!
Join us at the largest monthly coin show in the Phoenix area. If you are looking to add to your collection, invest in silver or gold bullion or are new to collecting, be sure to attend. Interested in selling your collection? This is a excellent opportunity to visit multiple dealers at one time to get top dollar for your items. No collection is too small, so bring your collectibles for on the spot cash offers.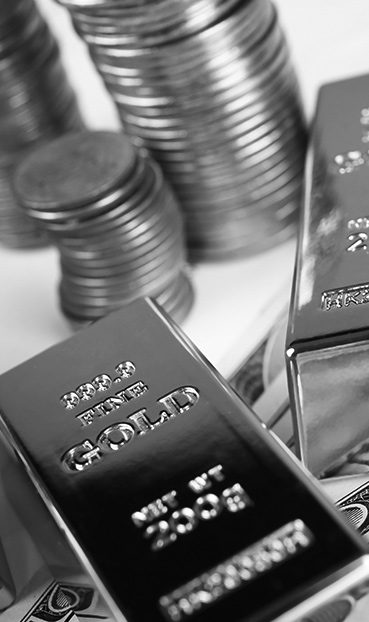 Bookmark our blog for current events in the coin and currency markets.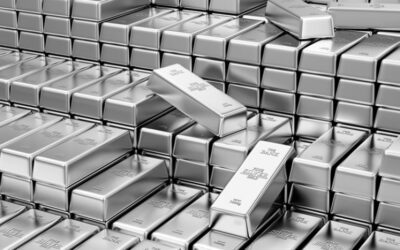 PATRICK A. HELLER; SEP 15, 2022 via Numismatic News The London Bullion Market Association (LBMA) is the world's largest silver exchange. For the last nine consecutive months, the quantity of silver held in LBMA vaults have declined. The August 2022 report states that...
read more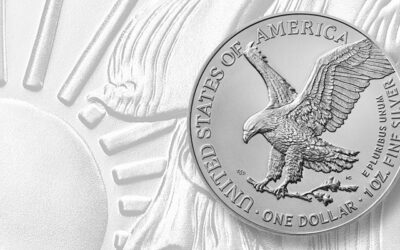 By Paul Gilkes , Coin World  September 1, 2022 The U.S. Mint and U.S. Treasury Department are under fire from Rep. Alex X. Mooney, R-West Virginia, and Stefan Gleason, president of the Sound Money Defense League as well as Money Metals...
read more

/////////////////////////
We appreciate you visiting our website. We want to connect with you and answer your questions. Complete the following information and we will be in touch with you shortly.